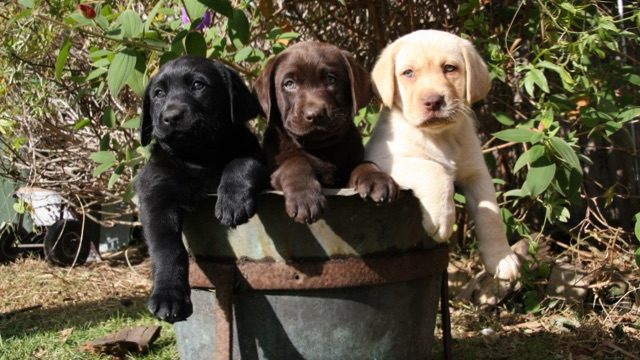 GIVE YOUR PUPPY THE BEST START IN LIFE……
Complete a FOUR LESSON Course with major emphasis on Socialisation with other puppies, children, and adults plus:
Basic Commands

Up-to-date positive training techniques, healthcare and information

 "Starter packs" and prizes for you and your puppy!

Plus a discount card that entitles you to 5% off stock and 10% off services at Oak Flats Veterinary Clinic
Venue: Oak Flats Veterinary Clinic Waiting Room, usually weeknights or weekends
Classes run by Kallie
FROM Nov 2018: We are trialling a new format. KALLIE our puppy class tutor is always studying and updating herself on aspects of puppy socialisation and training. One new concept is that instead of running a puppy class for 4 weeks in a row, it can be just as effective to run either 2 sessions in a week for 2 weeks (4 classes total) or one session every night for 4 nights. (4 classes total). Given how hard it is for owners to commit to a month of classes- especially coming up to the Christmas period– Kallie is looking at trialling the 4 classes over a 2-week period. Given the interest, the classes might be held on only weeknights or else a combination of weeknight and weekend afternoon. If you are interested, ring the clinic with your details and date of birth of your pup. Kallie will contact you once she has an idea of how the concept flows. The classes will be reduced in price for this new format-Kallie will update you on that herself when you are booking. Please share with anyone you think might benefit from this shorter time frame format. Many thanks OFVC
Limited Numbers as we limit the number of pups in each classs-4 average to a maximum of 6 pups at any time
BOOK NOW
Call the clinic to make an inquiry
02 4256596
Reviews.
"Thanks Kallie, what an enjoyable class". Maria & Lucy
"We had lots of fun". Heather & Yuki
"We found puppy school very informative and very well run.
Well done and thank you Kallie"  Emily & Ellie
We had wonderful experience, Thank you. Sonia
Enjoy the Puppy Preschool Class photos below