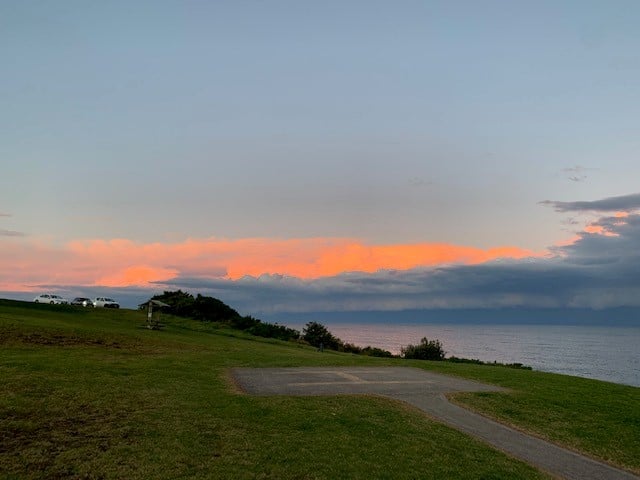 HEALTH ALERT FOR JONES BEACH & KIAMA HELIPAD PARK(update29/06/21 at the end).
A very diligent owner has contacted our clinic in relation to a number of dogs experiencing an outbreak of severe vomiting and malaise in the Kiama area. The first known case appears to have fallen ill on Sunday.
The common factors amongst those 5 dogs have been visits to either/both of the 2 areas mentioned above.
The cause has yet to be determined.
One area for concern I have noted is that these areas have shared dog water bowls.
I personally loathe these shared bowls anywhere, purely from a disease transmission point of view. There are now so many light portable collapsible water bowls out there that it is so easy to bring one on a walk for your dog. Dogs can often drink easily from a water bottle, so try other options for your dog, rather than using a communal water bowl.
Unless your pet is actually unwell, we ask you not to ring the clinic for more information as our phone line is currently swamped with callers.
If you have additional information about the outbreak, please contact us via our email or the contact button on our App. That way the phone line stays open to help with owners of ill pets.
Please share this post o anyone who may be helped by this information.
Update June 29th.
Thanks to Kiama local medico-owner Dr M, for logging the cases and who has kindly provided the following information and photographs.
Signs:
• 24 hours vomiting
• Off food for ~4 days
• +/- Diarrhoea at any point, first symptom or after eating again-PERSISTING.
Date range:
First Case: Tue 8th June.
Most recent Case; Monday 28th June.*
*This dog socialised with 3 dogs on Thursday 24th of whom:
• 1 fell ill again once home (after a week of being well).
• 1 fell ill the following day (first bout).
• 1 other still had diarrhoea.
————————————————————————–
Hope this information is helpful to all owners so as to keep dogs safe.
If you have been to these areas and especially if your pet is actively unwell, consider keeping them home and under observation for some days.
If out in these areas, keep your dog on a leash for the moment. It could well be that there is a natural contaminant/mushroom/bait that these dogs are accessing.
Bring your own water bowl/bottle for your pet to reduce the risk of them falling ill.