July 2022
M
T
W
T
F
S
S
1
2
3
4
5
6
7
8
9
10
11
12
13
14
15
16
17
18
19
20
21
22
23
24
25
26
27
28
29
30
31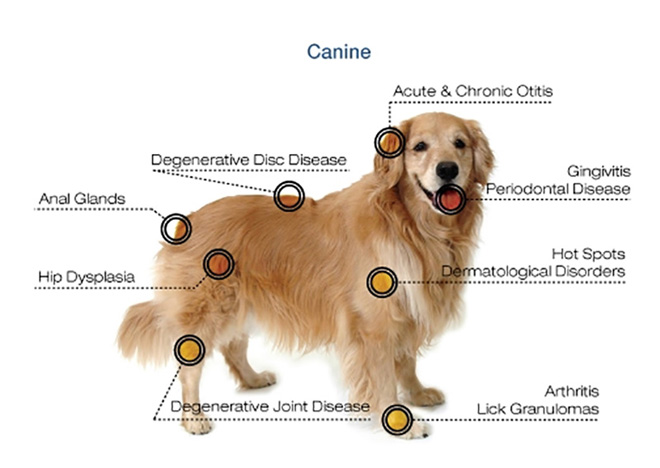 Our new Rehabilitation & Medical Therapy Vet-operated Laser machine sessions are up and running well at the clinic.
We have been singularly amazed how much the pets have improved.
Dr Mark has used the laser on some of the worst knee injuries we have ever seen, on cat dentals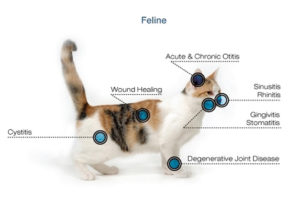 and ulcers and on 15-16yr old dogs with chronic pain, whose owners cannot believe the improvement in their pet's activity and demeanour.
One of our first cases, a third opinion for a chronic bad back who had several major interventions done elsewhere ie hydro baths and physical exercises to no great gain-really nailed it for us when she almost pulled her owner air-borne into our clinic to desperately get some more of what had fixed her pain 3 days before. She and her owner made the vet staff smile for the rest of the day.
Dr Mark is running these sessions so he can real time adapt and treat the animal under his hands for the pet's condition level for that day.
The initial course is usually a set of 3 done in a 7-day period then extending out as the condition improves. Several dogs are now having their follow-ups or top-up laser session co-ordinated with their carthrophen visit.
Whilst our initial focus has been musculoskeletal, joint and back pain, we are expanding out to treat some chronic anal sac inflammation issue dogs and chronic ear conditions with the laser as an additional way to address this condition, so watch this space.
If your pet has not been seen by us in the last 3-6 months then an initial consultation is required.
Even though our machine is one of the newest most powerful & versatile of its type in Australia, no one treatment fixes or is suitable for all patients or all conditions. We all need to be happy your pet could benefit from the sessions before we start any treatment regime.
We do take referrals from some vet clinics: your own vet emails Dr Mark to discuss your pet and to organise your first visit.