July 2022
M
T
W
T
F
S
S
1
2
3
4
5
6
7
8
9
10
11
12
13
14
15
16
17
18
19
20
21
22
23
24
25
26
27
28
29
30
31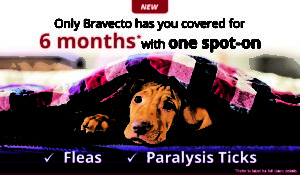 Buy 2  DOG Topical  Spot-on Vials  (not the oral Chew) of same size for $150.  Both Vials have to be purchased at same time. Limited time only.
2.DOG ORAL CHEWS.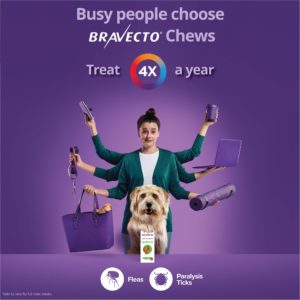 Buy any size dog chew and go in the draw to win a Free Bravecto Chew.
Whilst stocks last :All oral chew purchases also eligible for either a Bravecto Toy or Bravecto Dog Esky Bag.
Draws will be run every 2 months until Feb 2020.
We are back-dating the draw to Oct Ist so If you have already purchased in Oct from us, the nurses will be back checking sales and putting any previous purchases in Oct in the draw so no one misses out.
3. CATS: Bravecto Promotion.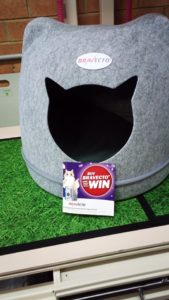 Following the success of the last Cat Bed prize promo, we have secured another cat bed as a prize.
All Cat Bravecto purchased from Oct 1st to Dec 14th will go in a draw to win :
The Cat Bed,
A Zoom-Groom,
and
A Free Bravecto for that cat.