The Australian & New Zealand College of Veterinary Scientists College Prize Winner 2017
BULLETIN BOARD: GENERAL NEWS AND UPDATES.
BRAVECTO PRIZE WINNERS DEC-FEB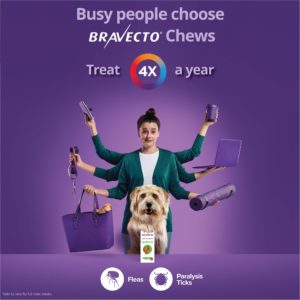 es.
Winner of a Dog Oral Bravecto Chew; Artie Watocha.
Winner of Cat Bravecto Spot-on: Jasper Coakes.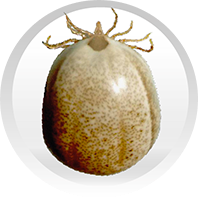 We have our deal of Two same size spot-on Bravecto at $150 total until Feb 28th.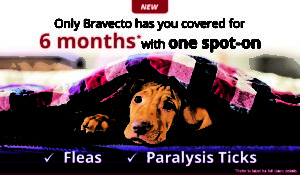 Seresto Dog Flea & Tick Collars-a limited number @ $20 each.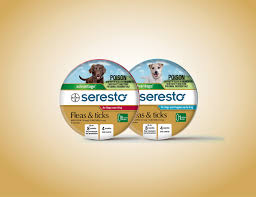 ---
BLACK HAWK RECALL JAN 2020:We don't sell this brand nor ever advise it be fed so most of our clients are ok: but just in case anyone out there is still using this brand and is unaware of this additional new recall of this food: http://masterpet.com/black-hawk-voluntary-recall-january-2020/
---
Heath Alert: Rabbit Calici Virus:28/11/2019.
We have had some suspected cases from Oak Flats residents in the last week. Please check your rabbit's vaccination status to ensure they are still in-date.
Unlike other pet vaccines, the rabbit vaccine is every 6 months. Even if this has not happened, it would be advisable to have your rabbit vaccinated sooner rather than later; especially if you live along the Lake or along Central Ave.
Any rabbit vaccination gets a full Health-Check, plus in December 2019, an application of Advocate for worms and fleas is also included for free in the vaccine visit.
---
Tick Time: 3 Bravecto Promotions. https://www.oakflatsvet.com.au/tick-timebravecto-promotions-x-3/
---
Heat Strokes in Dogs have started to present at our clinic: Oct 2019. Read Dr Aine's blog post to help keep your pet safe. https://www.oakflatsvet.com.au/simple-affordable-ways-keep-pet-cool-safe-summer/
---
01/07/2019. Government changes to pet ownership and transfer. https://oakflatsvet.com.au/wordpress/wp-admin/edit.php?post_type=page
---
New Posts on Behaviour in Dr Aine's blog May 2019: Understanding the difference between when your dog needs a dog Trainer to when it needs a Veterinary Behaviourist.  Also some updates on dangerous toys.
---
ULTRASOUND SERVICES performed by qualified  VET ULTRASONOGRAPHER now available at our clinic. Pre-booking essential.
---
New Puppy Class Format-read more on our dedicated puppy class page on this site https://www.oakflatsvet.com.au/perfect-puppy-preschool-classes/
—————————————————————————————————————
Two new Food Alerts: Grain-free diets linked to heart disease in dogs.
Probiotics link to low levels of Vit B in dogs on these supplements
Full details in Dr Aine's Blog.https://www.oakflatsvet.com.au/why-healthy-animals-dont-need-medications-supplements-or-special-foods/
---
Some Photos of  our weekend July 3rd  at the Australian Vet Science Conference on the Gold Coast. Photo 1: Those of you who know anything about Behaviour, Emotional Health and the Fear-Free Program would be well acquainted with eminent USA Pet Behaviourist Dr Gary Landsberg DVM, DACVB, DECAWBM who was kind enough to answer one-on-one concerns from me that I had on some pet behavioural health issues. Dr Gary also generously posed for a photo with myself and the wonderful Dr Gretta -another speaker/different topic at Science Week. Dr Gretta shared some valuable personal experience with me on the special anaesthetic needs of pets on behavioural medications: a new and evolving field if the lectures at Vet Science week were anything to go by.!
Photos 2 & 3 show Petra Dr Petra Bizikova MVDr, PhD, DipECVD, DipACVD, from North Carolina who is working at the cutting edge of immune-dysfunction skin diseases. It was also great to have Dr Petra lecturer on the presentations of food allergy recognised in dogs and cats- for me, those lectures validated our clinic's long-standing beliefs and approaches to food allergy in cats and dogs.
---
A little bit of Magic on a unseasonally cold Summer morning: Chloe's furkids.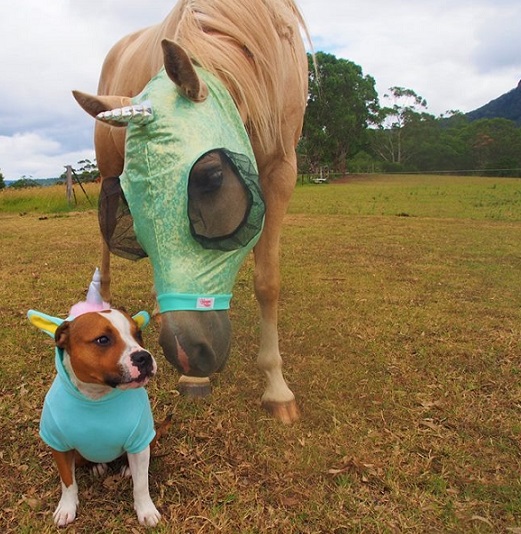 ---
A dog is the only thing that can mend a crack in your broken heart

Judy Desmond
Cats were worshipped as Gods by the ancient Egyptians. Cats have never let us forget it.

Anonymous
Anyone who considers protocol unimportant has never dealt with a cat

R.Heinlein
Take pity on those who look down on you; Take care of those you look up to you

A. Seavers
A dog owns nothing, yet is seldom dissatisfied.

Irish Proverb